Hotel Residence Paris Saint-Ouen
Only 5 minutes' walk from the "Mairie de Saint-Ouen" metro station, just 500 metres from the world's leading art and antiques market, the Saint-Ouen flea market offers a unique atmosphere with more than 1,700 stalls that will appeal to bargain hunters and lovers of original walks.
The Hotel Residence Paris Saint-Ouen is also located near tourist and sports centres such as Montmartre, the Sacré Coeur, the Champs Elysées and the Stade de France. The Palais des Congrès de Paris and the Villepinte Exhibition Centre are just 20 minutes away by car.
128 rooms spread over 7 floors served by 3 lifts
Check-in: 3pm Check-out: 10am
24-hour reception
Languages spoken: French, English
Method of payment (in Euros): Cash, checks, holiday vouchers, credit cards (Visa, Eurocard, Mastercard)
4 PRM rooms
Relaxation area, drinks dispenser
Information point
Meeting rooms (details)
1 cafeteria
Free WI-FI 
Luggage storage (free)
Single room: 1 single bed.
Double room: 2 twin beds or 1 double bed, subject to availability and request.
Room for 3 persons: 2 twin beds and a bunk bed or a double bed and a bunk bed, according to request and availability.
Room for 4 people: 4 single beds, or a double bed and two single beds in a family version, according to request and availability. 
Studio for 2 to 4 persons with kitchenette: possibility of connected rooms offering a very comfortable living space for a family in double bed or twin bed version, according to request and availability.
A telephone is available in the room for incoming calls, or to contact the reception (possibility of wake-up call upon request).
Our rooms are hotel-like with services included such as daily cleaning.
Upon request and availability, a folding bed and changing equipment can be lent to you. Please consult us beforehand.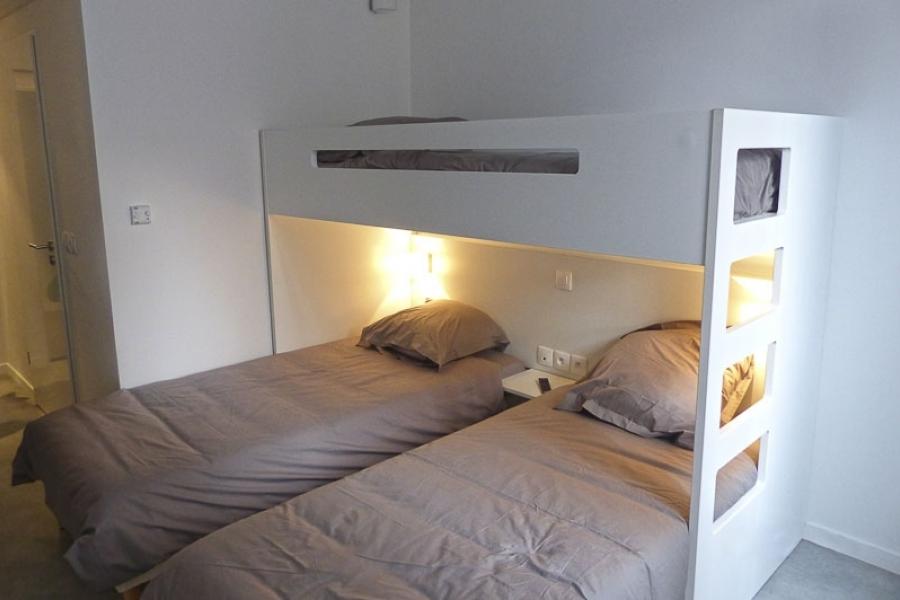 Paris By Night (restaurants, shows, concerts)
Cultural Paris (monuments and museums)
Romantic Paris (boat cruises, walks, dinners, shows)
Paris shopping (15 minutes by metro to the main department stores and 20 minutes to get to Champs Elysées)
Reception and facilities for groups
A vacation for everyone at an adapted rate
Unbeatable price-quality ratio
Accessibility for persons with reduced mobility
Our loyalty program
Because loyal customers are very important to us, we wish to thank them !
Become a member
Discover our catalogues
Download or browse our online catalogue, take a look at our theme weekends or consult our seminar catalogue. Catalogues only available in French or Dutch.
Request a Brochure